The resort "Almaty Resort"
Location and History
"Okzhetpes Almaty" health and wellness complex is located on a huge territory with large forest and rich vegetation – right at the foot of Zailiysky Alatau mountain. It is a modern and unique health, wellness and rehabilitation complex equipped with the latest medical equipment in accordance with the international standards.
Specialty
Here is the list of specialties of the complex:
cardiology;
neurology;
musculoskeletal system;
dentistry
plastic surgery;
Gastrointestinal tract and digestive organs;
ENT and respiratory system;
endocrine system and metabolism;
genitourinary system, urology, gynecology;
diagnostics.
Thanks to highly-qualified medical staff that love and cherish their profession, "Okzhetpes Almaty" health and wellness complex has earned trust of our guests in each of the above mentioned fields.
The complex offers daily classes that include aqua aerobics, infants and children's swimming, synchronized swimming, and tennis lessons; there are recreational activities as well – dance nights and music events, concerts of Kazakh and foreign pop stars, entertainment programs, holidays and events arranged outdoors in summer time.
Today, "Okzhetpes Almaty" health and wellness complex is a year-round health resort, a favorite vacation spot for many families and large companies that choose high standards of service and a truly oriental hospitality!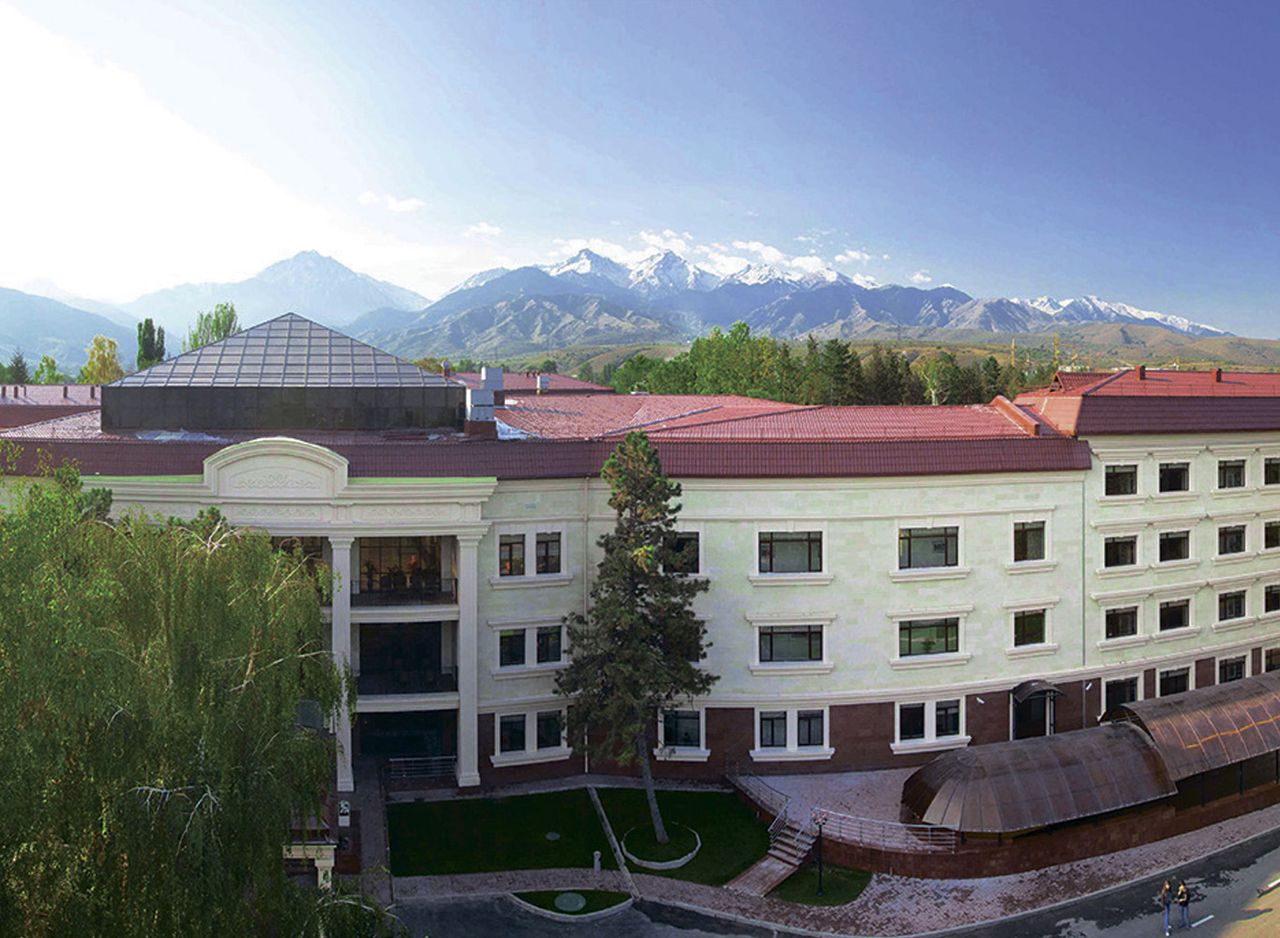 Infrastructure
Sports complex: a swimming pool, tennis courts, gyms and a sports ground for football, basketball and volleyball.
An outdoor pool with cafe and a lounge area that is also used to host summer parties; a court for beach volleyball.
A playground and a children's playroom that offer workshops for children with different interests; entertainers are available.
A summer area with an open-air restaurant for various celebrations and offsite marriage registrations.
"Benesso Spa" beauty and wellness center and a "Harmony" spa.
Billiards, karaoke, table tennis.
8 conference rooms.